Accounting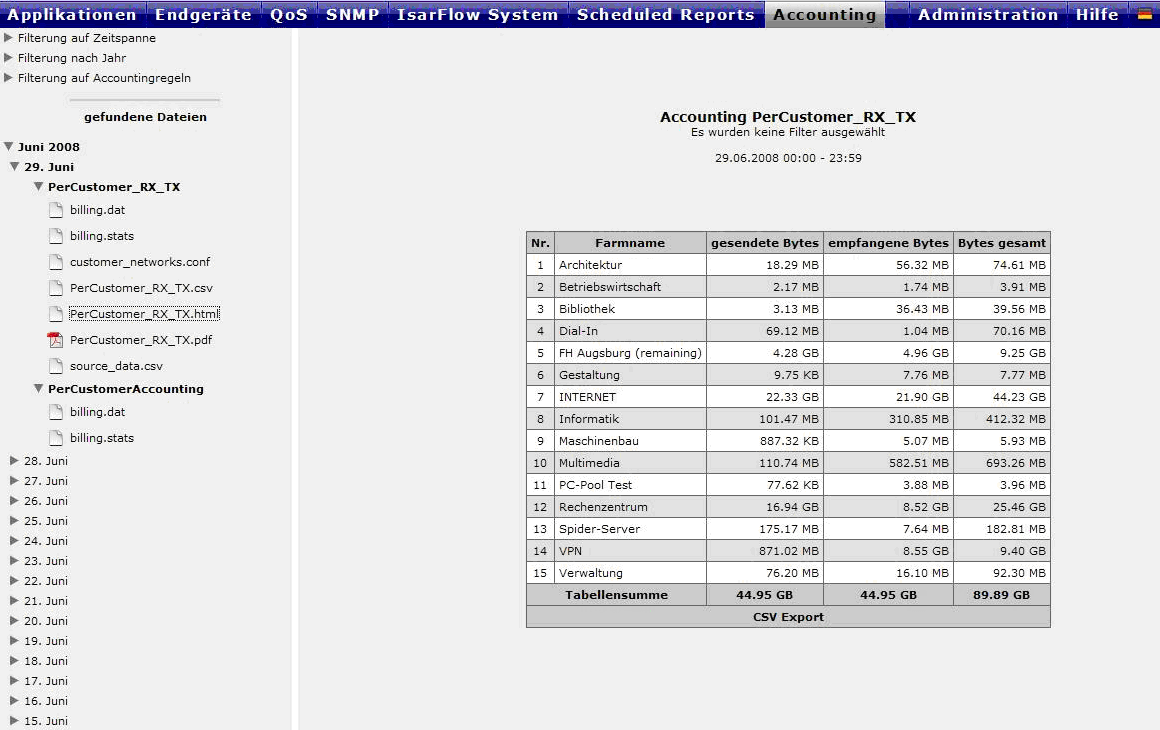 The Accounting function prepares data for proceeding tasks like billing or cost allocation. Hence, these two functions are mostly used as a package.
Furthermore, IsarFlow data can be combined with external data sources (i.e. a documentation system). This module is a powerful tool for automatic data filtering and pre-processing. Duplicate data for example (which can occur due to the Netflow configuration) can be filtered out or data from different networks can be aggregated and allocated to departments or clients.
In combination with ERP systems (i.e. SAP), this information provides automatic cost allocation.